It's Christmas Time At The Glasshouse
We transform over 50,000 sq feet of our indoor showrooms into a magical Christmas wonderland for all ages to enjoy. This year Christmasland is
where you will find life-size reindeers nestled amongst 15 foot Christmas trees
that are decorated to the nines, and 8 foot nutcrackers who stand at attention.
We're Worth The Drive
Our Christmasland has grown a reputation as a tourist destination. Winding paths with carefully curated displays are aimed to inspire and provoke Christmas Cheer. There is so much to see & explore. We have areas to sit amongst the Christmas displays, a large gift and ladies fashion boutique, warm coffee at Rekindle, and lots of wildlife to explore, including two friendly greenhouse cats, five turtles, and schools of fish.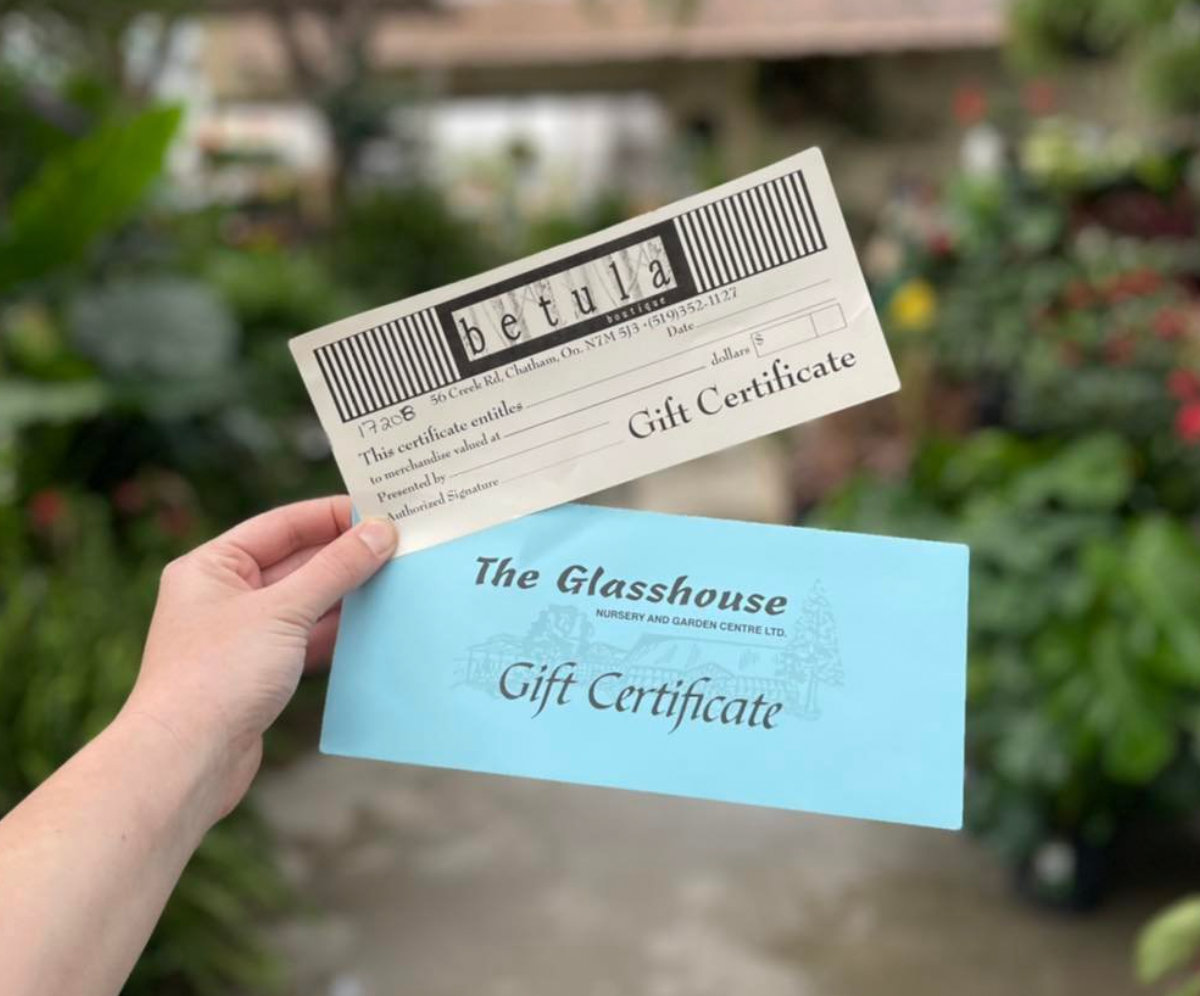 Gift Certificates
Our customers love how versitile our gift certificates are. Where else can you purchase compost, patio furniture, and a new summer outfit all with one gift card?
Order Online Now
Book Your Custom Greens Arrangements