Summer Is A Great Time To Plant
Plants need to be watered regularly throughout the summer whether you plant them in July or April. Adding a soaker hose can save you time and are very affordable. Planting in the summer also brings BIG SAVINGS!
We're Worth The Drive
Our Garden Centre has grown a reputation as a tourist destination. Winding paths with carefully curated displays are aimed to inspire gardeners and home owners. There is so much to see & explore. We have areas to sit amongst the plants, a large gift and ladies fashion boutique, warm coffee at Rekindle, and lots of wildlife to explore, including two friendly greenhouse cats, five turtles, and schools of fish.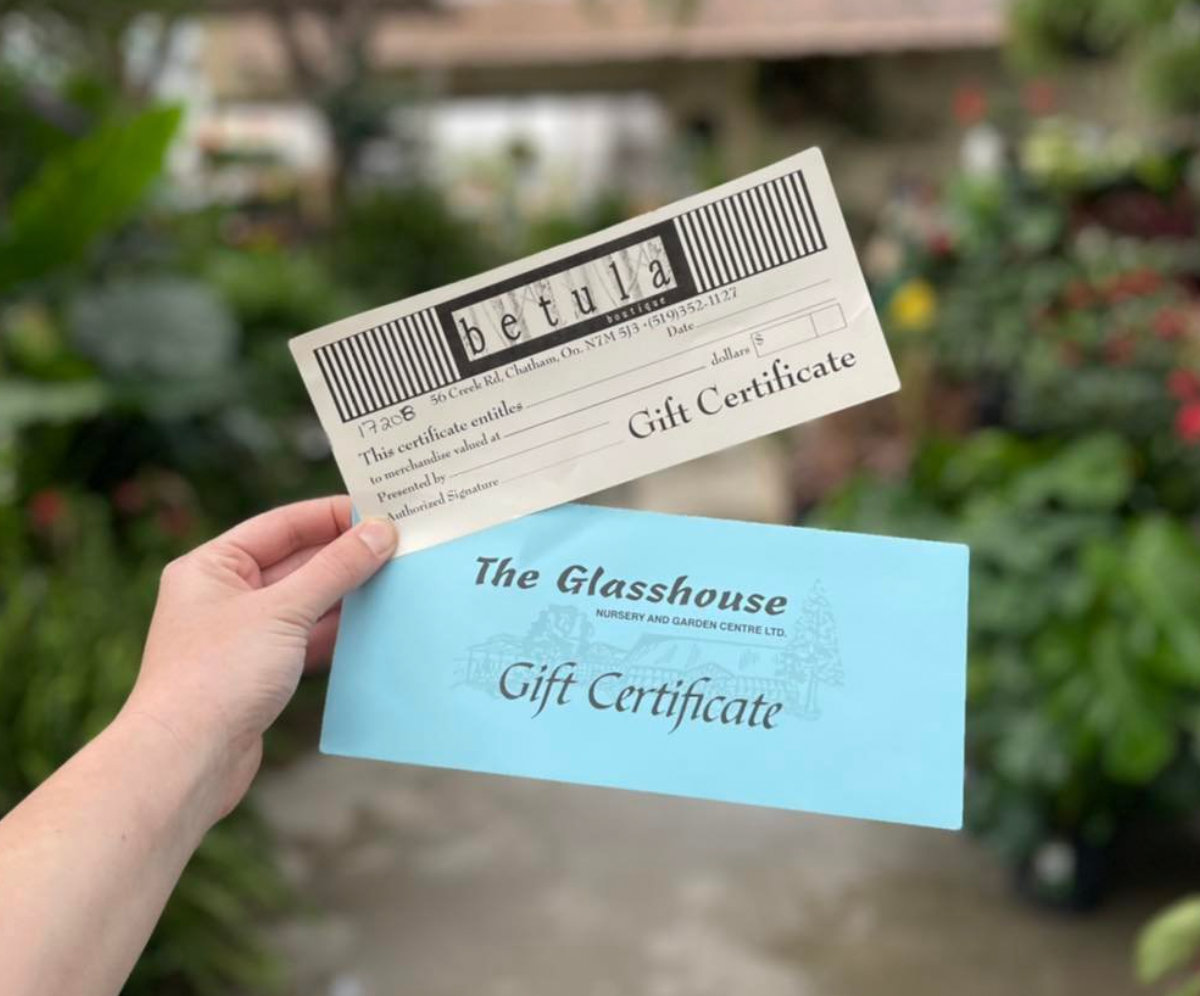 Gift Certificates
Our customers love how versitile our gift certificates are. Where else can you purchase compost, patio furniture, and a new summer outfit all with one gift card?
Order Online Now